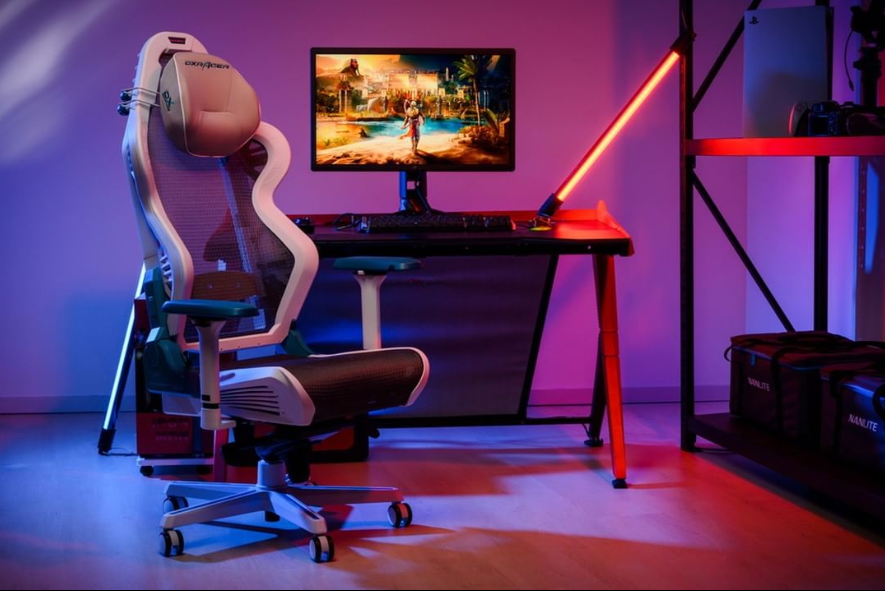 Whether at home or in an office, you probably spend a good chunk of your day sitting in front of a computer. Indeed, it has been reported that the typical office worker spends 10 hours a day sitting. Chair design and ergonomics have come a long way in recent decades, making it easier for people to sit in a healthy way. You need a chair that will allow you to maintain your comfort, health, and productivity throughout the day.

Given the significance of your sitting posture at work, it's important to give careful thought to the purchase of an office chair. If you have no idea what to do, you can at least improve your odds of making the right choice by considering the following.

1)Decide on Your Budget

Choosing a budget is the first and most essential step in purchasing an office chair, as it will affect nearly every other choice you make. However, unless you have unlimited funds and are looking to make a statement, we don't think it's necessary to spend more than $1,000. To a similar extent, it is possible to find an office chair for less than $50 at the budget end of the market. We don't advise the inexpensive ones either, unless you're really strapped for cash. Generally speaking, you need to spend more than $200 on a decent chair.

An investment in a quality gaming chair or office chair not only provides a more pleasurable place to spend your workday, but also helps sedentary individuals keep the proper sitting posture, which in turn lessens the likelihood of developing chronic back discomfort.

2)Consider Ergonomic Design

By this, we mean a chair that can be adjusted in a wide variety of ways and was designed with the user's comfort in mind. The seat pan of an ergonomic chair can be moved forwards and backward, while the backrest can be moved up and down, and the tension of the reclining backrest can be adjusted. The armrests, backrest and lumbar support can all be customized to meet your needs.

The notion is that you can adjust the chair's seating posture to suit your individual demands and body type. Frequently, ergonomically optimized models also benefit from innovative design elements and technologies. For instance, the DXRacer gaming chair includes a backrest that adapts to your sitting position, which is a very clever idea. Each office chair is developed and tested to be ergonomic and pleasant to some degree.

3)Select Premium-quality Seat Material

Looks aren't everything. Comfort is the key. There is no denying the fact that the chair material should be of high quality. However, the quality that you might look for is mainly based on different factors, like your needs, length, usage, and purpose of the chair. If you are looking forward to a chair that would provide adequate support while sitting in front of the computer for a long time, then the DXRacer gaming chair that comes with a comfortable seat might be beneficial to you.

You must consider the fabric according to the requirements before purchasing the computer chair. It will help you maintain your comfort level. Having a leather chair is ideal if you want one that will last a long time and is simple to maintain. Mesh and fabric chairs can provide you with a breathable and refreshing sitting experience for extended periods of time.

4)Provide Numerous Adjustability Options

Adjustability is a must for a comfortable office chair, as each user will have a different size and shape. When sitting for extended periods of time, posture is very important. When people sit in uncomfortable chairs, they cause improper postures, which in turn cause health issues. Symptoms might range from pain in the legs and feet to pain in the back and neck or even the spine.

To prevent health problems and maintain motivation and productivity, office chairs must be as comfortable as possible, particularly for employees who work long hours. The sedentary can benefit greatly from using an ergonomic office chair. This alleviates lower back pain, provides additional body support, and improves blood circulation.

One of the best features a chair might have is a flexible backrest that can be adjusted to assist the lower back. The backrest must conform to the natural curve of your spine, allowing your back to relax with complete comfort. You should be able to change the armrests in different directions so that you may rest your arms in comfort and let your shoulders relax.

Conclusion

Without a shadow of a doubt, a chair is one of the most crucial pieces of workplace furniture. As a result, it's crucial to choose a suitable chair that provides both comfort and protection from harm. Working for longer periods of time in comfort is good for your health and will help boost productivity.