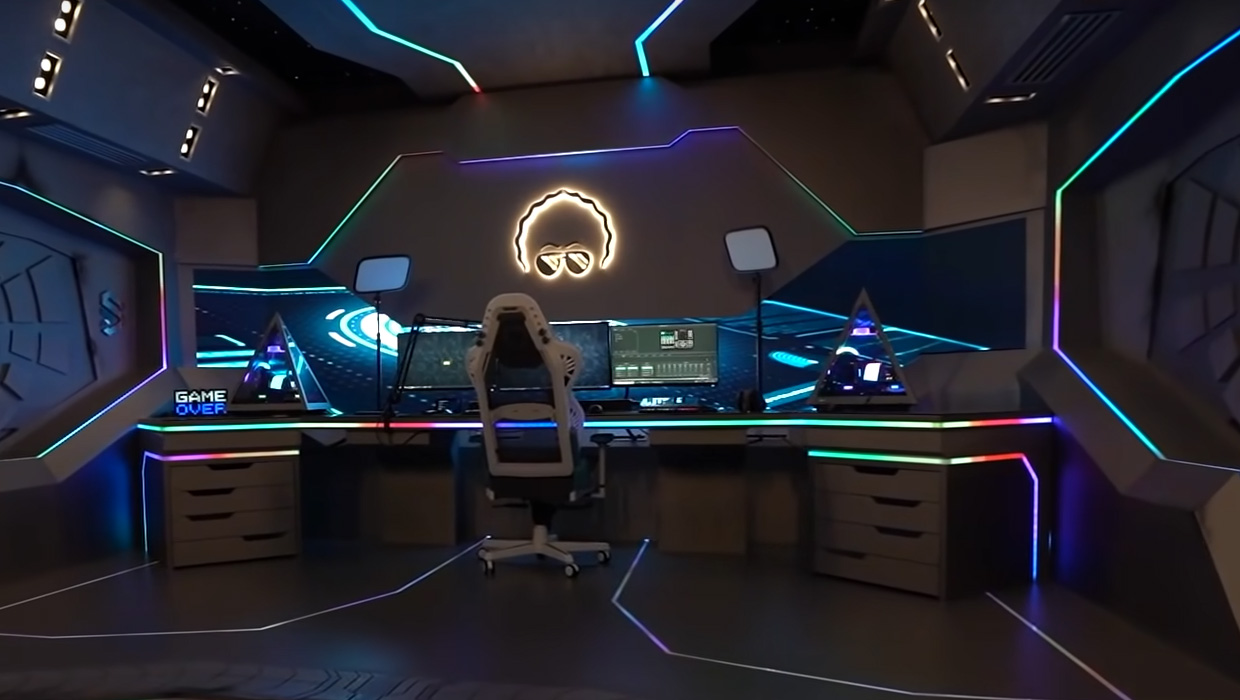 Amazing!Cyberpunk gaming room!

Your gaming setup or the spot where you spend your time playing games should feel like the heart of your home if you are an ardent player. DXRacer gaming chair could provide you with a number of new gaming dimensions to assist you to establish an ideal gaming setup, whether you play on a video game console or a PC.

DXRacer Air Series applies a strong mesh into the gaming chair which offers the users a luxurious racing car seating experience at home. The functional modular attachments provide you with a revolutionary gaming experience 'from head to toe'. Additionally, the Air with LED light units will probably hit the market soon.

Nothing can overcome their gloom and add more drama to your gaming setup than LED lighting. In addition, a remote allows you to alter the strip's brightness, strobe effect, and color to enhance your visuals. Neon lights, geometric lines, and the harmonious use of rich colors are some of the elements that contribute to the overall high technology and contemporary atmosphere of the area.

Cyberpunk gaming room can make you travel into the future in a second, offering a fully immersive game experience between the virtual and real worlds. You will be strongly obsessed with high-tech gaming room.

PS: Cyberpunk is a combination of the words "cybernetics" and "punk". It can be achieved visual effects by using some elements such as neon lights, famous advertisements, skyscrapers, etc or using a variety of color schemes including black, purple, green, blue, red, etc.