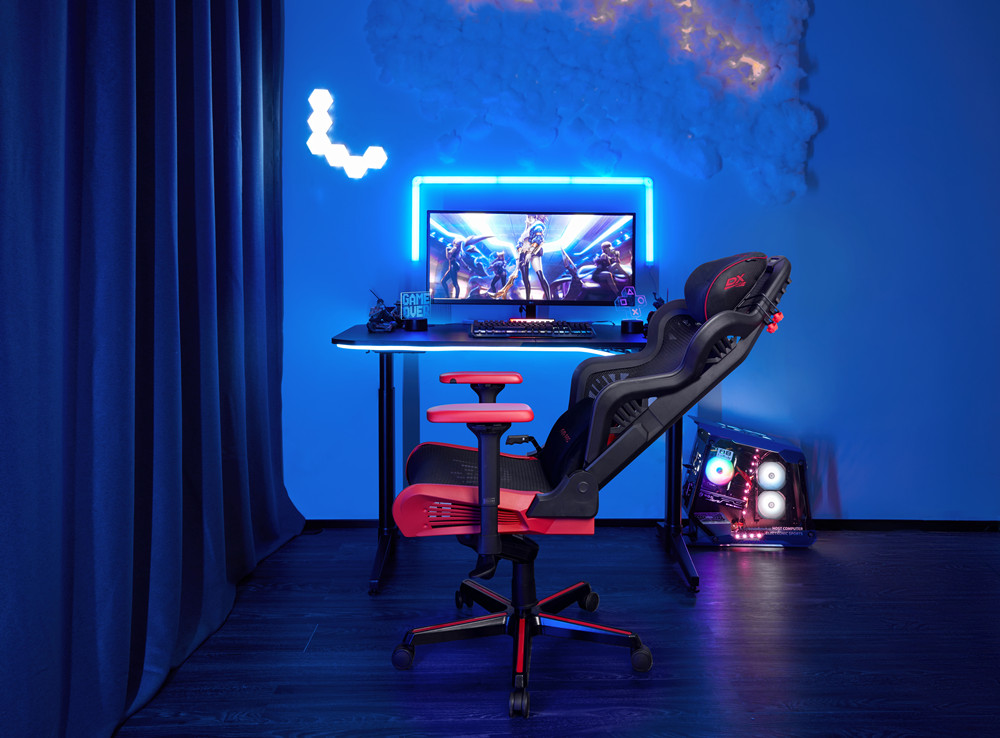 It's not uncommon for people to feel like they're paying for their bad behavior or that they're not getting their money's worth due to the stylish design of gaming chairs. Taking DXRacer Air Series gaming chairs as an example, next we're going to analyze and evaluate gaming chairs from different levels.

The Material of Air Series: Safe + Breathable
TPEE high-strength elastic mesh covers the entire body, making it skin-friendly and breathable so that even long periods of sitting in the heat won't make you sweaty or stuffy. Metal frames, multi-functional tilt and class 4 gas lift (meets/exceeds ANSI/BIFMA standards) ensure your safety, so you need not worry about any potential safety hazards.

The Function of Air Series: Multifunctional + Modular
4D gaming armrests allow you to relax your arms. The lumbar support can be adjusted to your favourite height to help relieve the pressure on your back, whether you are playing video games or reading a book. The height of memory foam headrest can be adjusted to fit your natural cervical curve, allowing you to find a comfortable position. If you're tired, you can also adjust the seat back to 135 degrees, which is recognized as the safest recline angle.

The Value of Air Series: Ergonomic Design + Proper Sitting Posture
Neck and back pain caused by prolonged sitting have become more prevalent among young people. If you lack the time to exercise, then consider investing in an ergonomic gaming chair, which provides scientific support for the human body's natural curves. A gaming chair with an ergonomic design not only satisfies your requirements for gaming and pleasure, but it is also beneficial to your health.

You can enjoy a luxurious racing car seating experience at home thanks to these features. DXRacer Air gaming mesh chairs make people break their stereotype that it's stupid to pay for gaming chairs. In other words, you get your money's worth.