High-density Memory Foam
The magnetic memory foam lumbar support for Air Series is designed to keep your spine in its natural curve while providing comfortable, breathable support. Our engineers were able to test and fine-tune every aspect of the manufacturing process to create the ideal combination of high-density memory foam for anyone to use. Dense, high-quality memory foam adapts to the unique shape of your back and lumbar spine for personalized, comfortable support.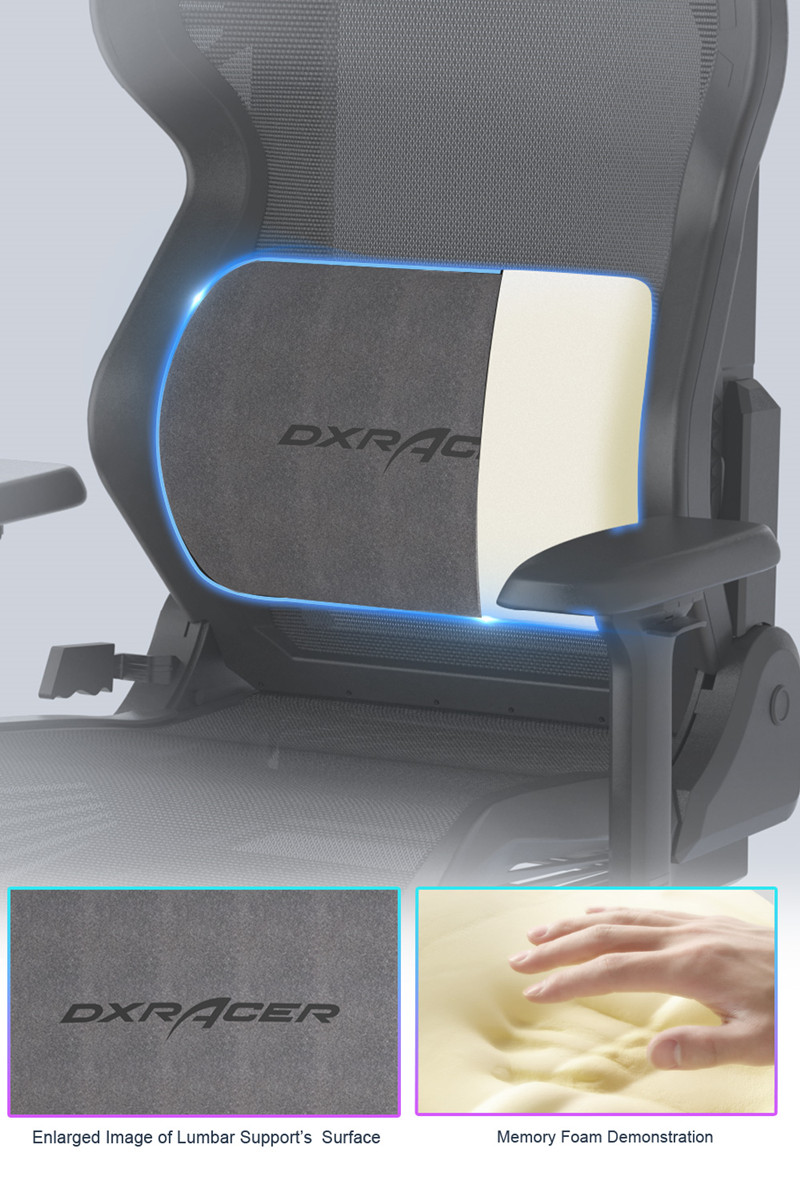 Height Adjustable

The adjustable support is a significant benefit for gamers. It can be adjusted to the ideal height for your body and adapts to your every movement, providing a totally personalized experience. No more straps. You can easily customize the position of your lumbar support thanks to the neodymium magnets that are built right in.

In my experience, the magnetic lumbar support is the most relaxing cushion and the only one that keeps me from tossing and turning during marathon gaming sessions. Because the DXRacer magnetic lumbar support can be adjusted to the precise height level I require, I no longer need to move my cushion around. It helps me concentrate on my gameplay and work.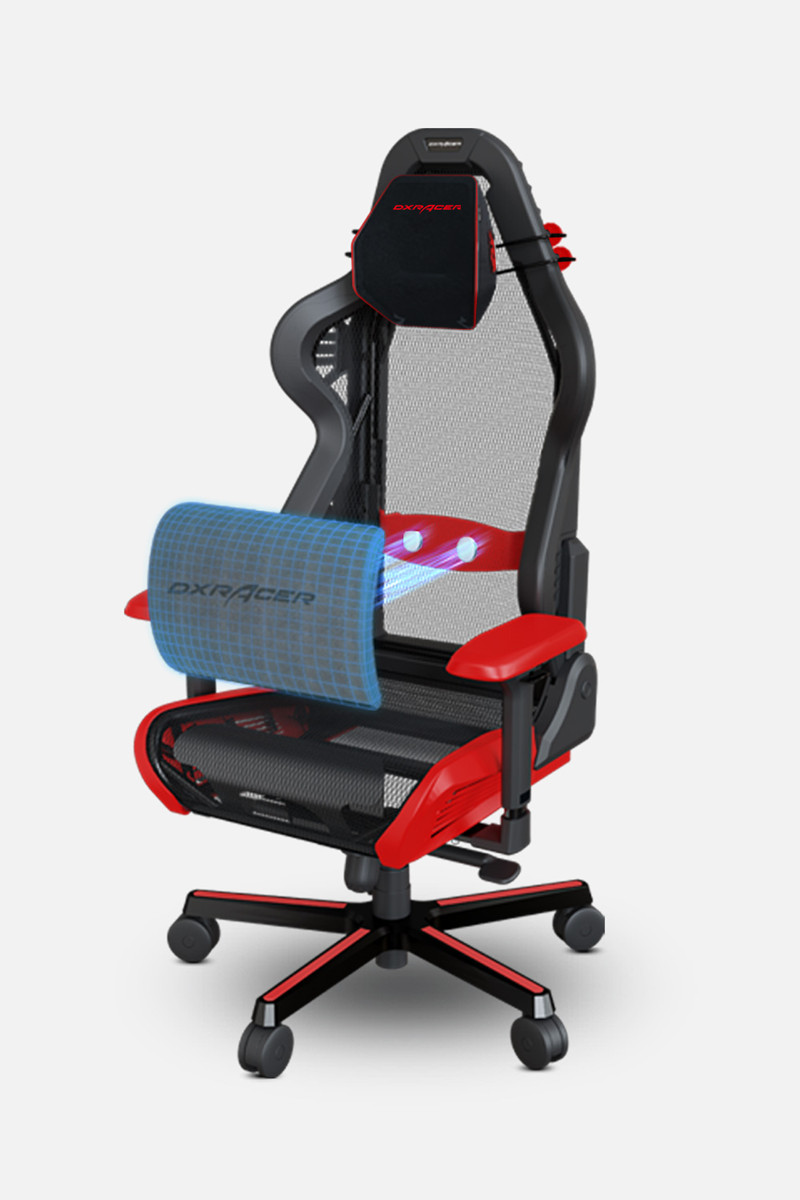 Both Firm and Soft
You can't find a better balance of comfort and support anywhere else. The consistency is firm enough to support your back, but soft enough that it does not hurt your lumbar. Enhanced ergonomic design encourages a healthy posture for your spine. However, when you press the cushion, your body will not feel any discomfort. As you turn your posture, you will not experience any pushbacks from the cushion, unlike when you do so on a firmer cushion.


All in all, the DXRacer magnetic memory foam lumbar support is a remarkable addition to the air series gaming chair. A combination of quality padding, ergonomic support, and personalized adjustability. Lean on this lumbar support without experiencing any back discomfort. It is an ideal option for prolonged gaming sessions.