There are 4 steps to assemble DXRacer Air. Please lay out the chair parts onto the flat surface before assembly. Make sure you are not missing any parts.

Step 1: Assembling the Wheelbase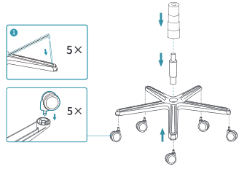 Firstly, install the wheelbase aesthetic covers into the wheelbase. Then, insert the 5 casters into the wheelbase and push them into place, and place assembled wheelbase on the floor. Insert the hydraulic piston into the center of the wheelbase and place the aesthetic sleeve over the hydraulic piston. Put the wheelbase aside for now.
Step 2: Attaching the Backrest to the Seat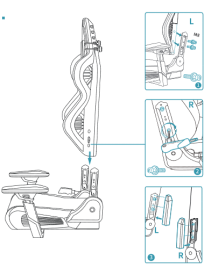 Firstly, remove a total of 4 pre-installed screws on each side of the backrest. Then, insert screws to secure the backrest and seat. Pay special attention to inserting screws on the side with the fixed angle first to prevent the backrest from falling off. Once all 4 screws have been placed, tighten them one by one to avoid the misalignment of the rear two screws with the screw holes. Lastly, install the magnetic side covers by aligning them to both sides of the backrest to cover the screws.

Step 3: Assembling the Seat and Tilt Mechanism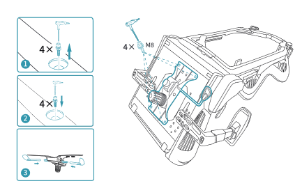 Firstly, remove the four screws at the bottom of the seat. Secondly, pay close attention to the front-to-back direction of the tilt mechanism as shown in the video. Lastly, install the 2 tilt levers for the tilt mechanism.


Step 4: Attaching the Wheelbase to Tilt Mechanism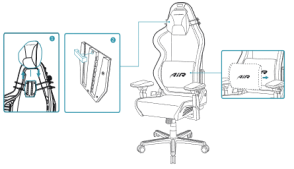 Firstly, lift the assembled wheelbase and insert the hydraulic piston into the bottom of the seat. Pay close attention to the hydraulic piston and wheelbase and casters when lifting the chair to prevent them from falling apart or sliding. Then, lift the chair to an upright position carefully. Lastly, install the headrest and lumbar support according to the video.