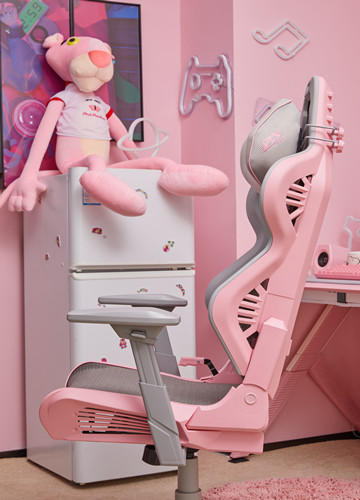 What are the top gaming chairs for women? Do they exist at all? The gaming world has always been dominated by male representation, and to some degree, this is still somewhat true today. However, most manufacturers are fully aware that female gamers are also interested in gaming gear and merchandise, which has increased their purchasing power. We chose to design a unique gaming chair for ladies with the slogan, "It's pink. It's pretty and I want it!" because female clients tend to prefer bright colors and extra accessories.

Of course, it's always essential to keep an eye not only on the aesthetics, but especially on quality. We would like to underline the importance of paying special attention to some fundamental quality characteristics, such as stability, load-bearing capability, ergonomic design, eco-friendly materials, etc. It should come as no surprise that the quality of a gaming chair can be impacted by a variety of different factors. In light of our findings, I'd like to recommend a unique gaming chair for women due to its great quality and affordable price.

This example of the finest gaming chairs for women should not be omitted from the list of suggestions. If DXRAcer Air gaming chair does not satisfy every woman's desires, we do not know what would. DXRAcer Air gaming chair is equipped with a neck pillow, 3D armrests and 4 class gas lift, which allows for a maximum load of 200lbs. In particular, the ultra-breathable mesh makes it possible for you to say goodbye to sedentary and stuffy in summer, allowing you extraordinary comfort. This gaming throne is not only distinguished by its superb breathability and premium materials, but also by its vibrant color scheme. The pink and gray color scheme is very harmonized and visually striking. In addition, inheriting the cutting-edge modular design, Air provides you with the modular parts such as multifunctional support, pull-out footrest, cup holder, etc for an elevated gaming experience. When you have this chair, there's really nothing standing in the way of being a princess now, is there?


For More Air specifications:
Please visit https://dxracerair.com/collections/dxracer-air/d7100/air-d7100-gpg