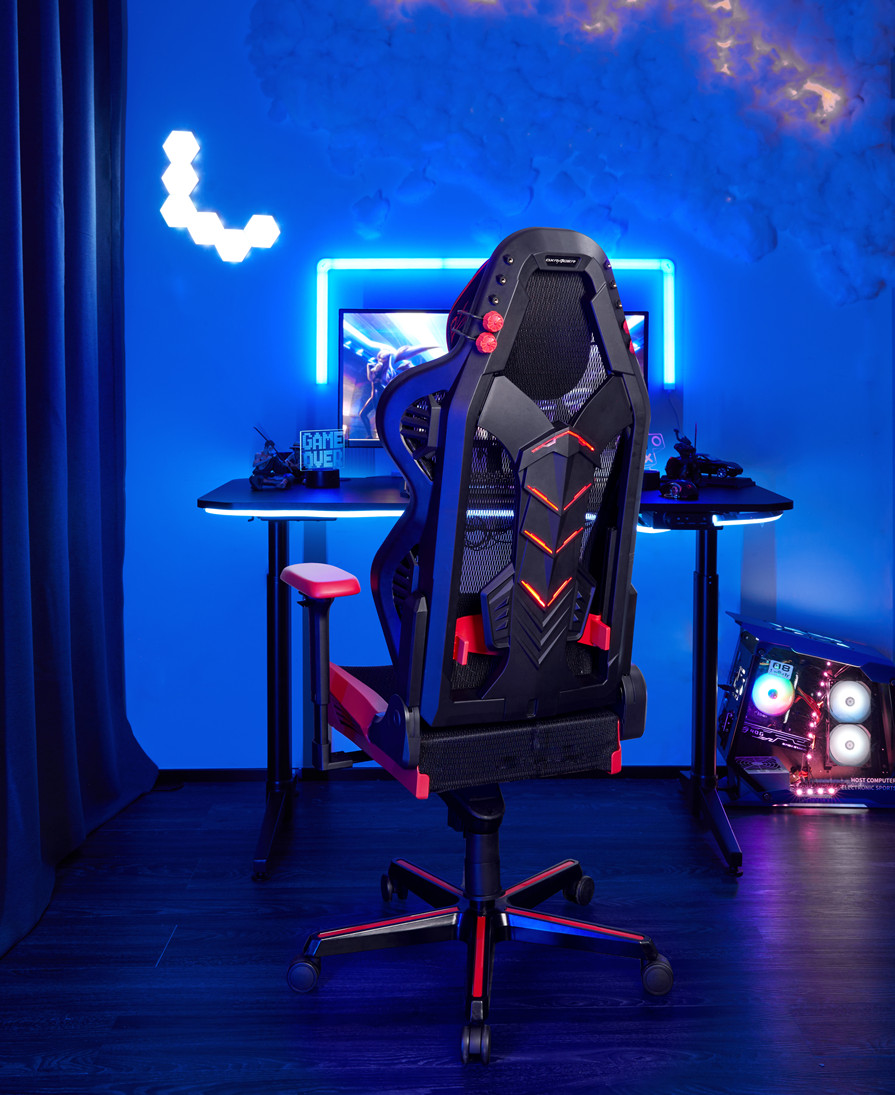 RGB/LED lighting systems have found a place in the gaming industry due to their increasing popularity and significance in attracting attention with a combination of light and color. The vast majority of gaming setup, such as gaming chairs, are now built with RGB lights.

What does RGB stand for? An RGB color value is specified with three primary colors: red, green, and blue. There are millions of distinct colors of light that may be created using RGB lighting, all of which are derived from these three primary colors. The color palette that may be achieved with LED lighting can be expanded in a number of ways, one of which is by experimenting with various color combinations and light intensities. You will have access to an entirely new kind of gaming experience thanks to the integrated RGB/LED lighting system. This LED light is visible encircling the backrest, transforming your gaming setup into an immediate light show.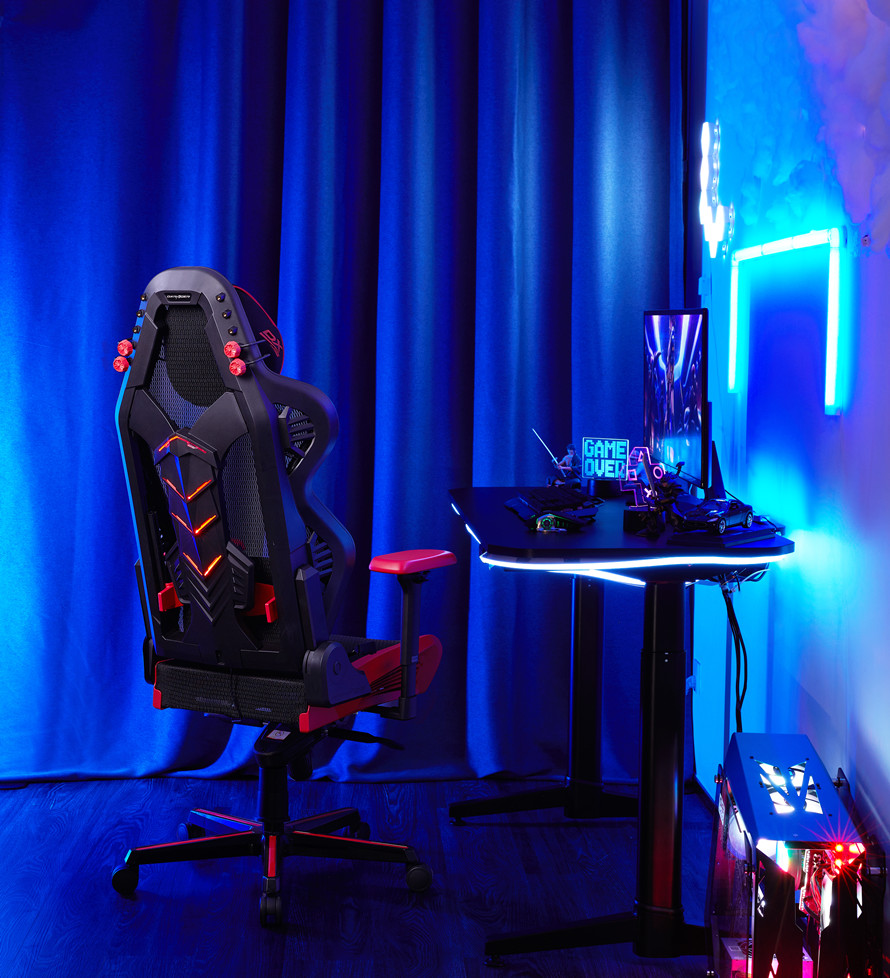 RGB Exoskeleton for Air Series features multi-color LED light strips that can be customized with the included remote control. It may be flexibly assembled or disassembled. There are 20 static colors, 22 dynamic modes and various color customizations for your choice. Demo adjustment: In demo mode, the light unit will play 17 different dynamic modes in loop and each mode repeats 3 times. You can easily switch to dynamic mode from static color, switch between dynamic modes, or adjust the light to your favourite setting by using an RF wireless remote.

In terms of aesthetics and style, a gaming chair with LED lighting is a great choice. It looks cool! Nothing completes the ideal gaming setup more than an attractive gaming chair next to your desk. The lights will enhance your gaming experience by flashing through a spectrum of colors, throbbing to music, or just glowing in a color of your choosing. When utilized properly, vivid light sources in particular have the capacity to alter your mood. That is to say, they have the effect of elevating your mood.

LEDs have numerous advantages, including lower heat output and energy usage. LEDs are not only exceedingly lasting but also very sturdy in their construction. In general, there is no need for concern after 50,000 or more operational hours. Despite emitting a tremendous amount of light, they consume about 80 percent less electricity than other forms of light sources. They provide a high level of lighting and create personalized setup with a character of futurism and avant-garde. That is why the installation of these small lights in the backrest creates an innovative, different and high-tech atmosphere for the overall design of your interior space. In addition to that, if we wander around the room with the lights off, we can still see the chair, which will prevent us from colliding with it by accident.